Menlo Park, California, is a charming city full of elegant, tree-lined neighborhoods and bustling, thriving commercial districts. Nestled between the hustle and bustle of San Francisco and the beautiful city of San Jose, Menlo Park is sure to steal your heart. If you're interested in shopping, Menlo Park is the place for you.
Stop by these delightful Menlo Park shops
Menlo Park is an elegant city by the Bay, full of fabulous stores, delicious dining, and a unique culture beyond your wildest dreams. Whether looking for fine wines, elegant clothes, or thought-provoking art, Menlo Park has a shop for you to wander through longingly until you come across the piece that delights your heart.


Below are just a few of the multitude of shops available along the picturesque, tree-lined streets of Menlo Park.

Allied Arts Guild
The
Allied Arts Guild
, created in 1929, works tirelessly to provide an environment where artists can find inspiration to perform their craft. Guests can wander through beautiful gardens and visit a variety of shops to find items that will make their hearts smile.
The Allied Arts Guild is owned and operated by the Allied Arts Guild Auxiliary and is a historic garden oasis. This breathtaking space makes for a beautiful break from the outside world and also helps support critically ill children at
Lucile Packard Children's Hospital Stanford
. In addition, the Allied Arts Guild has a charming cafe, Cafe Wisteria, for when guests need something delicious to devour.

Feldman's Books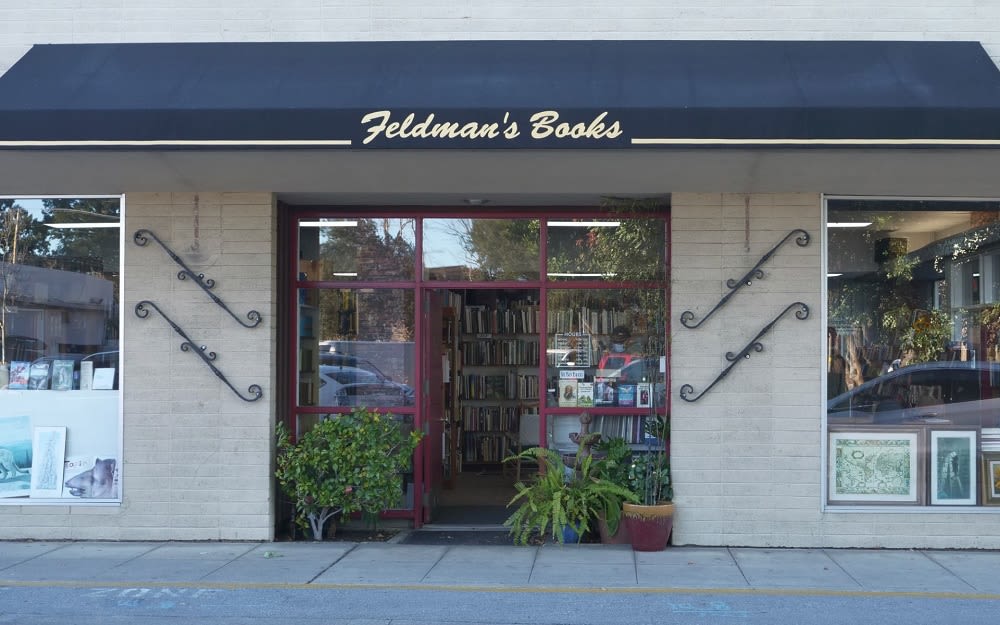 The folks at
Feldman's Books
are devoted to bringing great literature and books of every shape, size, and genre to people throughout the Menlo Park community and beyond. This fascinating bookstore was founded in 1996 with around 5,000 books, a few shelves on which the books sat, and an old-fashioned cash register.
Before long, the original store grew to offer over 50,000 titles across countless genres. Known as the oldest commercial storefront in Menlo Park, this fantastic store has a lovely avocado tree in the back garden just for fun and more books from more genres than you can begin to imagine. This bookstore can't help but feel like the rabbit hole Alice tumbled down in "Alice in Wonderland."


But books aren't the only entertainment you'll find in Feldman's Books! There is also an upright piano for sing-alongs and live readings, author visits, book clubs, and poetry.

Peabody Gallery Fine Art and Framing
This lovely art gallery was established in 1989 and focused on providing clients and customers alike with an opportunity to see, fall in love with, and purchase fine art. In addition,
Peabody Gallery Fine Art and Framing
is a destination framing shop that allows clients the chance to have the artwork of their dreams professionally matted and framed.
The primary goal of this fine art destination, however, is to provide an impeccable customer service experience. The gallery's atmosphere is warm and welcoming, and their knowledgeable team is there to help you find the perfect piece of artwork. Once the artwork has been discovered and purchased, the team will help you select the ideal frame to bring out all the best aspects of the piece of art.

The Shop Menlo Park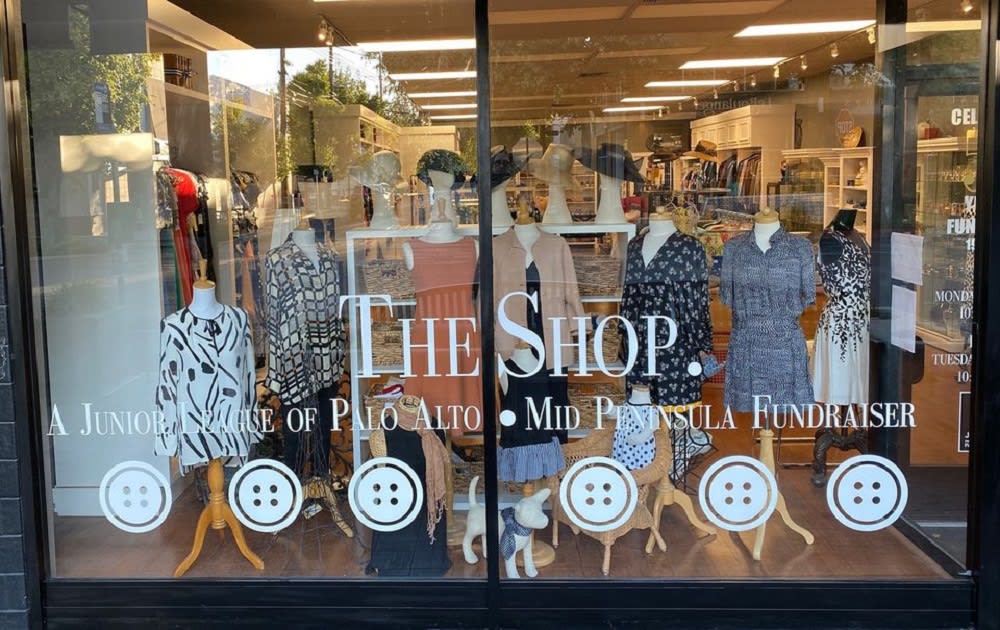 The Shop Menlo Park
has been a prominent part of the Menlo Park community since 1970. This great resale store in downtown Menlo Park sells gently used clothing, accessories, and household items that have been donated by members of the Junior League of Palo Alto, local retailers, and the lovely members of the Menlo Park community. Shoppers from all over come to shop for designer clothing, handbags, shoes, crystal, china, and other items for their homes. This is an excellent shop that houses treasures just waiting to be discovered.

The Shoppe at MenloVille
This shop is a delightful, eclectic, and often eccentric county store in Menlo Park that specializes in repurposed treasures, gifts, and clothes from the local community and beyond. The shop is only the beginning — they also have a sunroom, patio, lattes, and scones for customers to enjoy as they linger over unique, one-of-a-kind items.


This store offers planters and plants along with unique gift items. They also have handcrafted mirrors, candlesticks, jewelry, clothing, etc. There is a full coffee bar, sodas and scones, and other delicious treats. The Shoppe at MenloVille creates a unique shopping experience like you have never had before. As a bonus to the magic of this shop, they provide patio scape design services, personal shopping, and custom gift baskets.

Shady Lane
Shady Lane is one of those fascinating shops where you can find interesting things, including artisan jewelry and homewares. Its charm and elegance bring the magical items in the store to life. You are sure to find something to tickle your fancy tucked inside the walls of this unique octagonal shop.


Shady Lane has been voted the Best Boutique, Best Gift Shop, and Best Jewelry Store in Menlo Park and has been in operation for 12 years.


Drop by Shady Lane on Thursdays, Fridays, and Saturdays from 11 a.m. to 3 p.m. or make an appointment via email.

Angela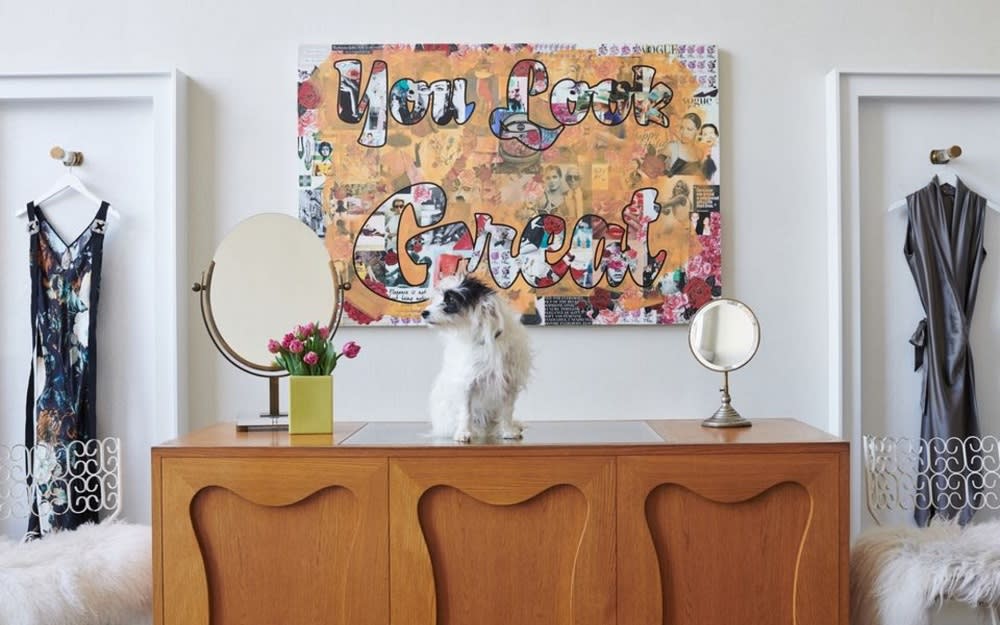 This upscale, elegant boutique was first opened by Angela Hensler, who threw open the store doors to this beautiful store tucked into the heart of Silicon Valley in 1998. It was 22 years later that Ms. Hensler retired, and three sisters, Oralia Acquah, Veronica West, and Vanneza Sandoval, took over to keep Angela's dream and legacy alive.
Today the store offers luxurious, unique, and exclusive clothing, jewelry, shoes, and accessories from top designers, including Tonet, Valextra, Herno, Pedro Garcia, Marla Aaron, Ray Griffith's Jewelry, etc.


The staff at Angela work tirelessly and closely with all of their customers to help them create, develop, and evolve their own personal styles. Shopping has never been more exclusive, fabulous, and well-done than at Angela, where you can explore the designs of top-level designers, develop your own style, and have a shopping experience like no other.
Invest in Menlo Park real estate
These are just a few of the many stores, shops, and storefronts that contribute to Menlo Park's friendly, amenity-filled atmosphere and thriving local economy.


If you're interested in purchasing real estate in Menlo Park, the knowledgeable and intelligent team at
Elyse Barca real estate
can guide you through the ins and outs of buying in Menlo Park. Elyse will help you identify what you are looking for in your dream home and find the home that checks off every one of your dream home must-haves.
Let Elyse and her team make finding the home of your dreams in Menlo Park the experience of a lifetime.