Menlo Park is a beautiful city in
San Mateo County
, Calif., not far from San Francisco. It's an upscale community built on tight-knit relationships and aspiring career professionals, frequently referred to as the "Capital of Venture Capital." The good jobs, schools, and pleasant weather make it an attractive place to live and raise a family.
It's a well-known fact that Menlo Park real estate sells well. People with Menlo Park homes for sale generally don't have trouble finding a buyer or getting a reasonable price. But before you put your home on the market, it's essential to make sure you prepare thoroughly.
1. Clean your home thoroughly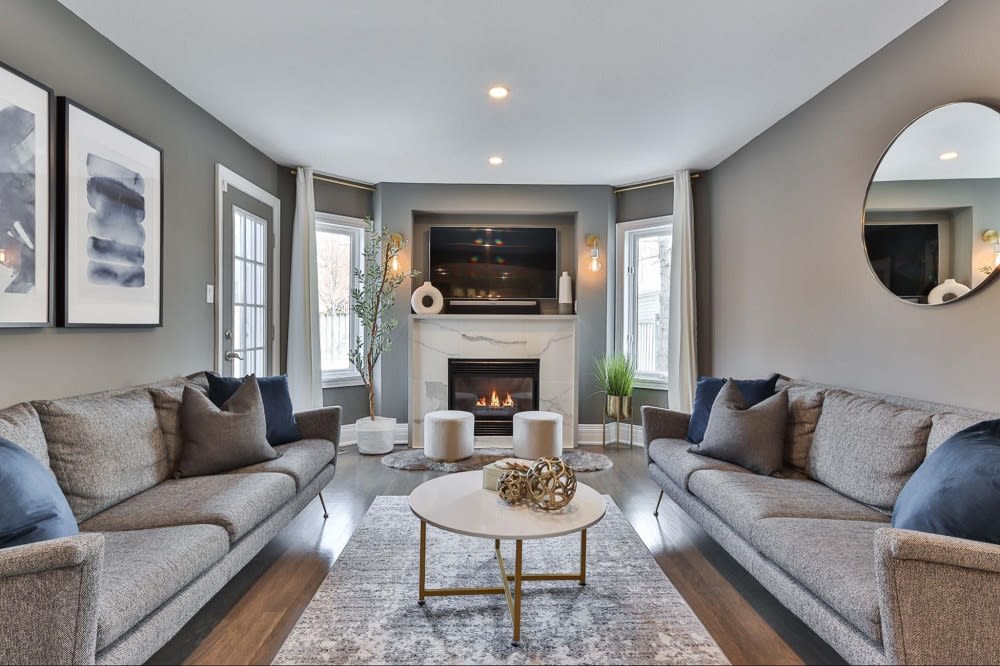 When it's time to sell your home, it needs to sparkle for potential homebuyers. You, or a professional cleaning service, need to put in some elbow grease and scrub all the rooms until they shine. That means walls, floors, molding, and even ceilings. If you have carpeting, have it steam cleaned, and don't neglect drapes and curtains.

Like any place else, Menlo Park real estate will sell better with sparkling clean windows, inside and out. Sinks, tubs, and toilets should also be scrubbed, as should mirrors, faucets, and doorknobs. Clean outside with a powerwasher and clear the gutters. Prospective buyers will inspect the inside of the refrigerator, oven, and dishwasher, so make sure to give those a good scrub, too.
2. Declutter your home
When you live in a home for years or decades, you tend to accumulate many things. They get stored in closets, attics, garages, and other storage spaces, eventually creating clutter. Menlo Park homes for sale look smaller when they are cluttered and have far less appeal to prospective buyers. So before putting your home on the Menlo Park real estate market, take the time to declutter. Go through everything you have collected over the years and decide if you need it. You can sell the things someone might buy and donate other usable items you no longer need. Anything that no one can use should be thrown out. If there are things you want to keep and take to your next home, put them in storage for moving day. Keep your home and all its storage spaces looking neat, decluttered, and roomy. Buyers will find that to be an attractive feature and become more inclined to put in an offer.
3. Depersonalize your home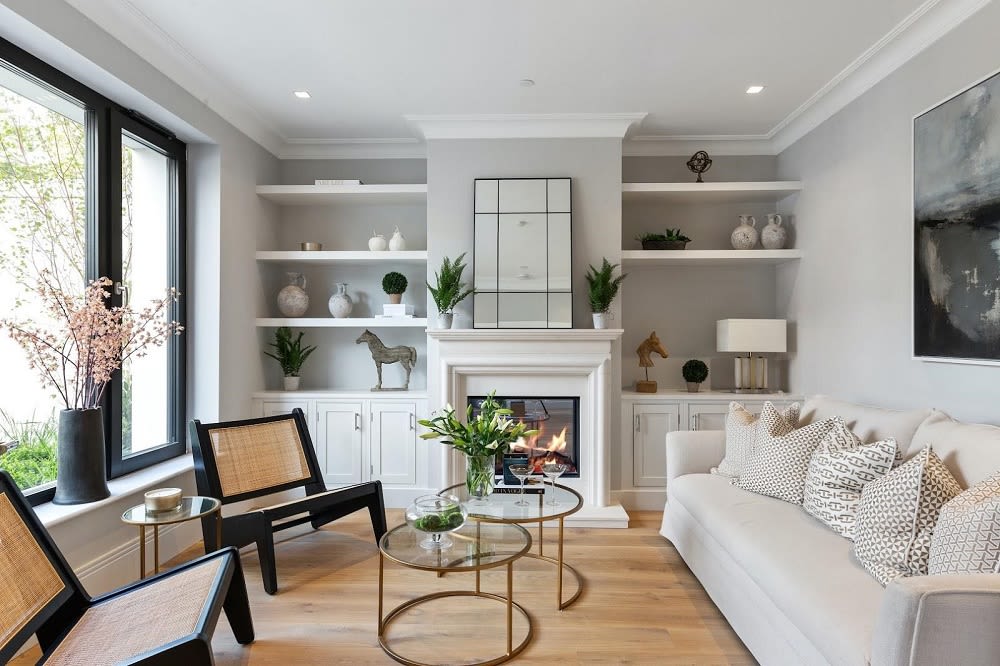 Photos of family and friends and mementos of happy events, vacations, and good times make your home feel special. However, these things only have meaning to you and your family. When buyers look at your home, they want to imagine themselves living there and creating their own memories. If there are personal items everywhere, this shows potential buyers it's still your home and not their potential house, which may make them feel like intruders. Take all of your photos and personal items down and pack them away carefully. They will be ready for you when you move into your new home, and in return, people who view your home intending to buy it will have an easier time seeing it as theirs.
4. Make necessary repairs
Buyers want to move into a home that is live-in ready. Some like projects, but your best bet is to take care of everything you've been meaning to get to, like leaky faucets, cracked or missing tiles, and holes in walls. These things may seem small but can add up quickly and turn off buyers. Take care of doors that creak or don't close properly and drawers that jam. Consider repainting brightly-colored rooms with something from a neutral palette. You want buyers to feel that their furnishings will match the color scheme. Replace all burned-out lightbulbs and any that have not been replaced in a long time. You don't want one to burn out when you turn it on to show a buyer a room.
5. Improve your curb appeal
The first impression a potential buyer will have of your home is its appearance when they pull up to it.
Curb appeal
is essential. It can immediately pique a buyer's interest or make them want to see other Menlo Park homes for sale before even entering. There are many ways to improve that first impression. Repaint or replace your front door to make it feel secure yet welcoming. Consider your entryway. A stone veneer can add charm and character that will catch a buyer's eye. Fix any cracks in your walkways and driveway and have your hedges trimmed. Don't forget your mailbox because when searching for your street number, it's often the first place a buyer will look. Scrutinize how your home looks when viewed from the street, and don't be afraid to ask for the opinions of others, especially your real estate agent. Curb appeal can make or break a sale.
6. Remove excess furniture
It's not uncommon for some rooms to have too many pieces of furniture. You don't want that small table or ottoman blocking a doorway or making it difficult to move through a room. This will make potential buyers think the space is smaller than it is. Rent a storage unit and move any excess furniture into it. You want all of your rooms to look spacious and inviting. Stage them with just the right furniture to make them look functional. This will increase the attractiveness of the rooms and make it easier for buyers to imagine how they will decorate should they purchase.
7. Hire an experienced Menlo Park real estate agent
Although you can sell your home on your own and save commission fees, a good real estate agent will provide invaluable experience, whether it's helping your home to sell more quickly or getting a better price. An agent knows everything you can do to increase your chances of a sale, down to minor details. Agents can also suggest cleaning companies, landscapers, plumbers, electricians, or any other professionals you may need to prepare your home for the market. You can never have too much expertise when getting your home ready to sell.
Menlo Park is a beautiful community, and selling a home there should not be a problem if it's prepared correctly. Remember these tips and contact
Elyse Barca
for help from an agent who knows how to get a home ready for the market and make a fast sale at a good price.
*Header photo Courtesy of Elyse Barca's website