Buying a new home can be overwhelming, whether you're doing it for the first time or planning to sell your present home and buy another. There are certain things to look for when buying a home, and the sooner you understand them, the easier your journey will be.


Menlo Park is an affluent city within the San Francisco Bay Area in San Mateo County, California. Living in Menlo Park is like finding a perfect balance between comfortable rural living with the conveniences of the big city.


If you're looking to buy a home in Menlo Park, here are some general rules that can help you find a home that works for you now and in the future.
Things to consider when shopping for a house in Menlo Park
Of course, choosing a home is a highly personal decision. There are several things you should think about before buying a Menlo Park home for sale. These include:

Budget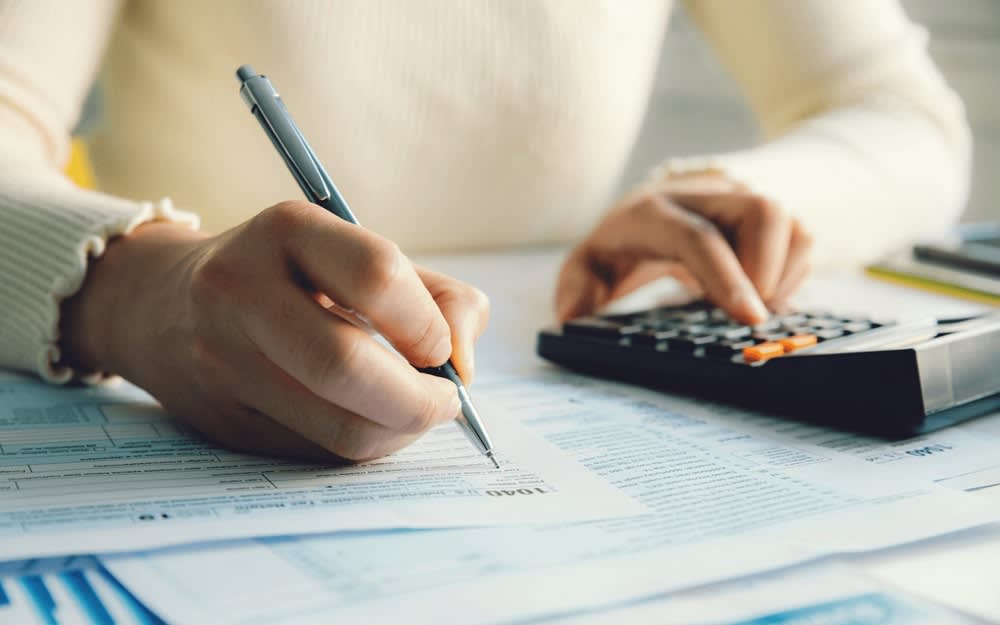 When buying a house, your first decision should be to set your budget. What you can buy will ultimately be determined by the price you can afford, so you'll need to choose a home that falls comfortably within your budget.

Location
You can always add features to a home in a good area, but you can't change the location of a bad neighborhood.


If you're thinking of buying a home in Menlo Park, you need to decide where in Menlo Park you want to live.

Consider a home's proximity to essential destinations you travel to in your daily life, like work and school. You should also consider proximity to leisure, entertainment, shopping, and dining facilities.


Menlo Park real estate and properties are located in several neighborhoods, each with its own appeal and beauty. A few of these neighborhoods include:
The Willows — Originally a neighborhood of 1920s bungalows, many homes have been remodeled recently into larger, single-family homes. It's one of the more affordable areas in Menlo Park.



Linfield Oaks — Developed in the 50s, this area offers a mix of smaller single-family homes, apartment buildings, and townhouses.



Allied Arts — Allied Arts is an excellent place to live if you want a single-family home practically downtown.



Downtown Menlo Park — You'll find typical downtown, mixed-use zoning with more condos.



Central Menlo — This is a quiet, family-friendly neighborhood with wide streets and large lots. It's also one of the more expensive areas of Menlo Park. You'll find a mix of original ranch-style homes next to recently built mansions.



Belle Haven — Built as affordable housing during the Great Depression, this has been traditionally thought of as the low-income area of Menlo Park. There's a mix of small single-family homes and apartment buildings.
There are many other neighborhoods in
Menlo Park
that you can explore until you find the one that suits you.

Size of the home
When choosing a home, you must consider whether it is compatible with your long-term goals. Any house you buy must have the necessary space you need to live comfortably.


The size of the house you buy will depend on your needs and personal preferences. If you have a large family or plan on starting one soon, you'll probably need to look at houses with higher square footage as well as more bedrooms and bathrooms. On the other hand, if your household is just you or you and a partner, it may make more sense to look at smaller houses. While one of the main upsides of having a larger house is that you have plenty of room for members of your household and house guests, there are also many pros to having a smaller home.


Small houses are easier and cheaper to furnish, which can be helpful if you're just starting out. Small houses also tend to be easier to keep clean and less expensive to maintain. However, how small you can go before it goes from feeling cozy to cramped is also a matter of personal preference. It may be helpful to look at houses of various sizes to get a feel for what would work for you.

The layout of the house
Photo Courtesy of HomeAdore
Layout, just like size, is an important thing to look for when buying a home. Allocating a more significant portion of your budget to choose a suitable layout plan is better than spending a chunk on tearing down walls and reconstructing the blueprint of a property.


First, think about the number of bedrooms and bathrooms you might need. Whether or not the house's bedrooms are suitable for your needs will depend on what you plan on using them for. For example, families with small children might not want a house where the primary bedroom is on a different floor from the secondary bedrooms.


There are plenty of other factors you should think about, including closet space, sources of natural and artificial light, views from the windows, and general privacy. You should also consider the layout and size of other rooms, like the living room and kitchen.

Appliances
Appliances are among the most expensive parts of the house, demanding special attention. If an appliance is more than 10 years old, it is probably time to replace it. Also, make sure that the appliances you see will remain in the house after purchasing the home.

The exterior of the house
Don't let your excitement about a perfect interior make you forget the importance of a good exterior. Here are some of the main exterior components you should be sure to check out when buying a house:
Curb appeal: Curb appeal refers to your home's exterior design and features. The outside of your house is what people will see first when they visit your home or walk past it down the street. Your home should reflect your lifestyle.



Roof: Be sure to give the roof a once-over, looking for any signs of damage. You may also want to ask how old the roof is, although you don't necessarily need to be turned off by an older roof. A well-maintained, sturdy roof can last several decades, depending on the type of roof materials used. You may even get a discount on your homeowners' insurance if your new house has a roof with special shingles designed for harsh weather.



Foundation: Foundation problems can cause a lot of heartache in the form of thousands to tens of thousands of dollars to repair. To spot a bad foundation, keep an eye out for cracks in the walls, particularly those around doorways or windows. Doors and windows that stick or jam are another warning sign. Ultimately, you'll want to get a professional to sign off on the state of the home's foundation.

The yard
Another matter of personal preference is what kind of yard you'd like. Do you want a lot of acreage and beautiful, low-maintenance landscaping? Or would you prefer to avoid the responsibility of having a big lawn?


Perhaps you want a home that sits back further from the road, providing more privacy. You'll also have to think about what kind of features you want in the backyard. You can do a lot with personal outdoor space in Menlo Park, where the weather is nice almost year-round. If you have pets, a backyard will come in handy.


Whether you're an avid entertainer, barbecue enthusiast, or like gardening or growing your own crops, an outdoor space can elevate your desired lifestyle immensely and is a good thing to look for when buying a new house.

The garage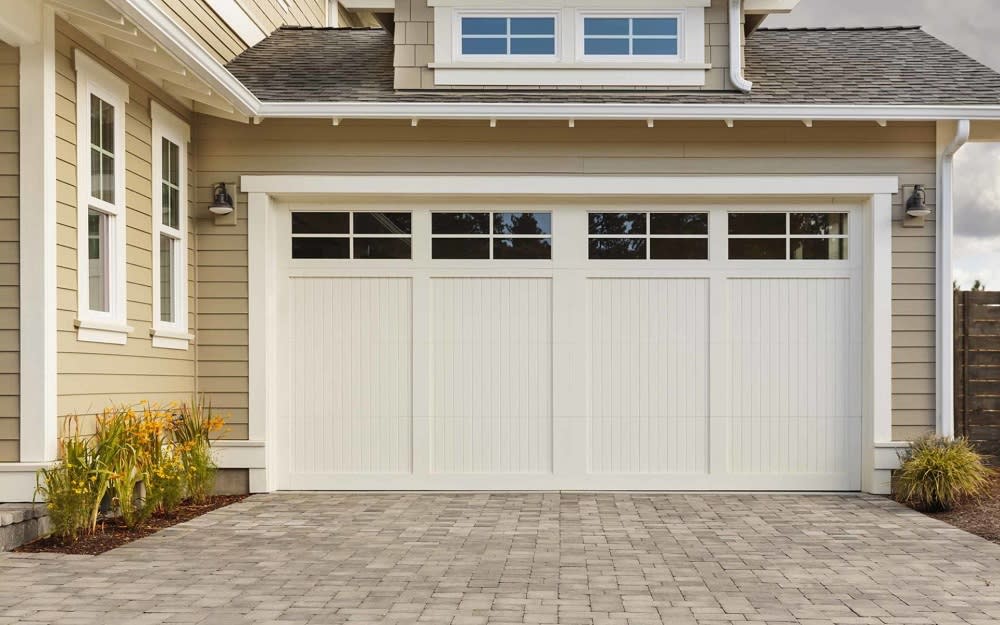 Photo Courtesy of www.legacygargedoors.com

If you have more than one car or plan on using it for an additional purpose outside of parking, you might want a multi-car garage. Make a note of the lot's total parking space, including the length and width of the driveway and whether there's street parking available.


Ensure that the garage door works well and appears to be in good condition.
Reach out to a Menlo Park real estate agent for help
In the end, every house you look at will have advantages and disadvantages. It's up to you to pick which features you can't live without, which you can't live with, and which you're ready to compromise on. Buying a new home can seem overwhelming, but the process will be a lot more manageable if you know what to look for and what questions to ask.


Contact
Elyse Barca
today if you are interested in buying a house in
Menlo Park
. As one of Silicon Valley's most sought-after realtors, Elyse can help you find a home that's perfect for you.