Menlo Park is a wealthy city in San Mateo County, California, located in the San Francisco Bay Area. Menlo Park is best known for being the home of Meta's corporate headquarters. The city is also where Google and Round Table Pizza were founded.


Menlo Park real estate is divided into neighborhoods, each with its own unique charm and beauty. But is Menlo Park real estate a good investment?
Why invest in Menlo Park real estate?
Several factors make it wise to invest in Menlo Park. Below are 10 reasons why you should consider acquiring property in Menlo Park.

Location and accessibility
Menlo Park sits just north of the southern end of the San Francisco Peninsula, on the northwestern outskirts of Silicon Valley.
This location makes it perfect for getting to San Francisco, which is about 30 minutes to the north by car, or the heart of San Jose, 30 minutes away to the southeast.


And while there are plenty of careers in law, venture capital, and tech in Menlo Park, the city's central location in the Peninsula makes it perfect for commuters. A quick ride on El Camino Real takes drivers to Menlo Park College, which sits on the border of Atherton and Menlo Park.


Dumbarton Bridge flanks the eastern edge of the city, taking commuters across the Bay to Fremont. The 101 runs through the east side of Menlo Park near Meta Headquarters, while the expansive 208 interstate intersects the city's western edge.


Willow Road and Santa Cruz Avenue are the best ways to travel east-to-west across Menlo Park, and many locals stop to eat Downtown at the corner of El Camino Real and Santa Cruz Avenue.

Weather and climate
Like the rest of California, Menlo Park has a Mediterranean climate, which means it rarely snows. June, September, and August are the most pleasant months in Menlo Park. The city has lows of 41 degrees Fahrenheit in the winter and highs of 80 degrees Fahrenheit in the summer.


With an average high temperature of 79.6 degrees, July is the hottest month in Menlo Park, which is cooler than other areas in California. There are only a few days when the humidity is unbearable during the summer.


The annual
BestPlaces Comfort Index
for the Menlo Park area is 9.8, which means it is more comfortable than most places in California.

Schools and colleges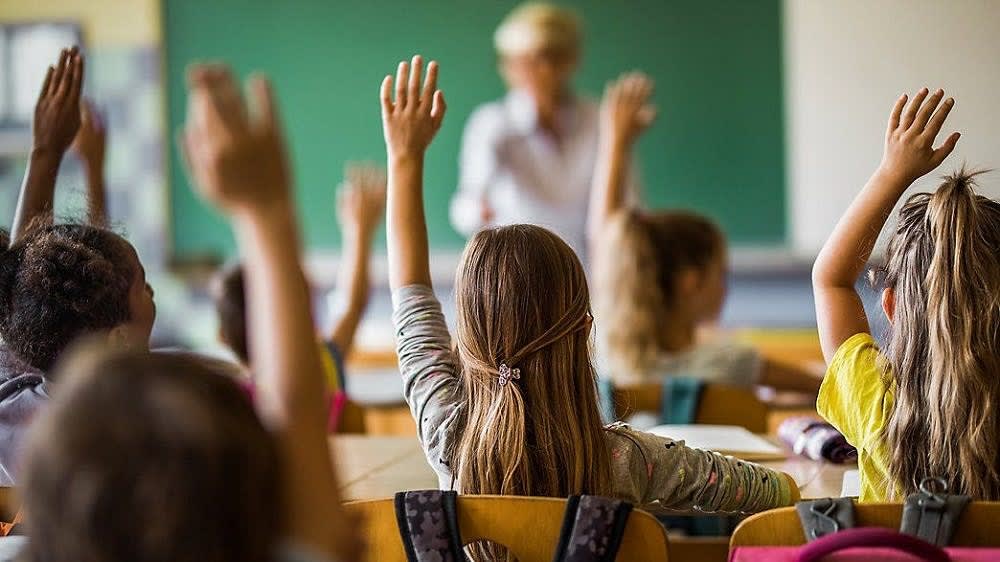 Living in Menlo Park means your child will attend the highly-rated and prestigious Menlo Park City Elementary School District and Redwood City Elementary School District for most of their public schooling.
If you're looking to further your education while living in Menlo Park, you'll have access to various excellent colleges within 10 miles of your home in Menlo Park. These colleges include:
Stanford University

Canada College

Palo Alto University

Menlo College
Recreational facilities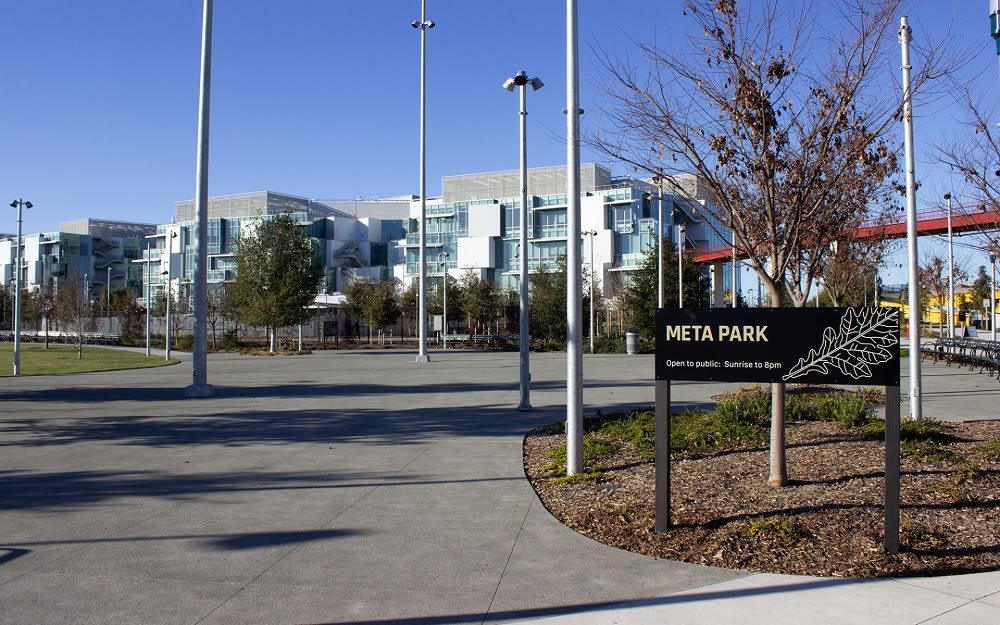 Many Menlo Park residents take pride in their parks and recreational facilities. The city is located on the San Francisco Bay's shoreline, where the large Bedwell Bayfront Park offers spectacular views of the bay.
Fremont Park, where folks picnic on the grass in the middle of Downtown, is one of the most popular picnic spots in Menlo Park. Many local explorers enjoy a trip up to the adjacent Stanford Dish.


The Thornewood Open Space Preserve, where an abundance of manicured trails crisscrosses the terrain, is ideal for a long day of exploring.


Meta Park, located at 1 Facebook Way, is one of Menlo Park's most interesting parks. It is open to the public on two acres and includes illuminated bike and pedestrian pathways, grassy areas, and art installations.

Economic growth
With more than
35,000 residents
, Menlo Park is constantly growing. The economy of Menlo Park is based on well-established industries like information technology, business services, and science. Menlo Park has seen a surge in job growth since Meta established its headquarters in the area.
Other companies in this neighborhood include August Capital, Lightspeed Venture Partners, SRI International, Oculus VR, Quantified, and Menlo Ventures. These companies are constantly growing and creating more jobs.

Calm city vibe
Aside from the bustling downtown and the enormous Meta Headquarters, Menlo Park is composed of peaceful neighborhoods lined with single-family houses.


After a day of boutique shopping, locals walk to El Camino Real and Santa Cruz Avenue in downtown Menlo Park to relax at one of the many eateries along the streets. Menlo Park is appealing because of its relaxing atmosphere.


Menlo Park has over 100 gyms, trainers, and studios, making fitness and mindfulness an important part of daily living.

Shopping malls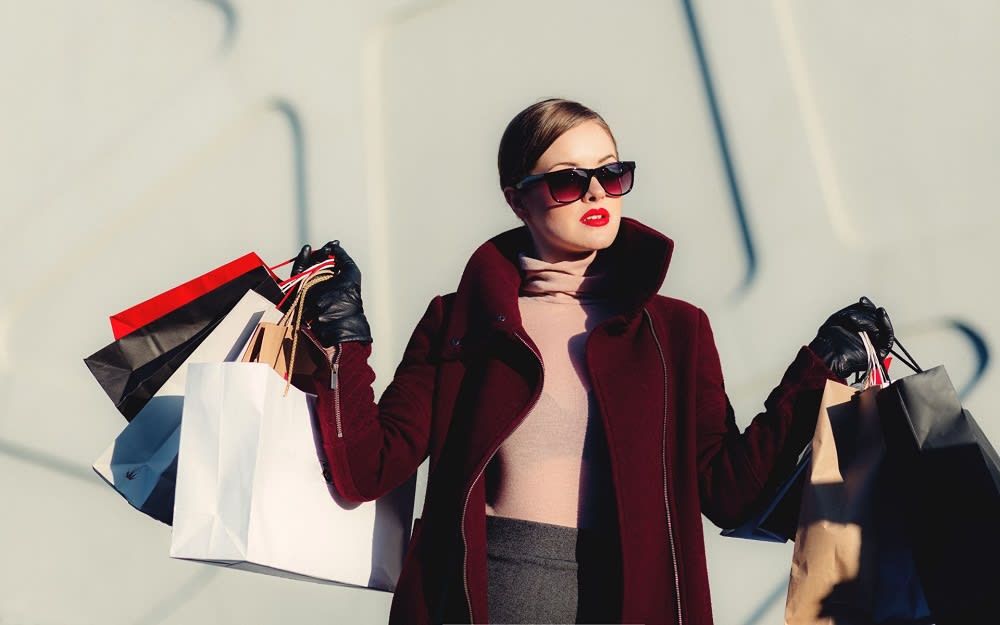 Shopping in Menlo Park includes the best of everything. You will find New York, Paris, and London styles mixed with small-town charm. Whether you shop in the city's bustling downtown area or one of the local malls found here, you'll notice the friendly smiles and casual atmosphere.
A shopping trip in Menlo Park should start on Santa Cruz Avenue, the city's upscale shopping district. You'll find a mix of specialty shops, business service shops, and family-friendly shops.


When you're done shopping, enjoy a bite to eat at any of the excellent cafes and restaurants located right on the same street. Menlo Park shopping includes a little something for everyone.


Whether you're just browsing, looking for something specific, or have no idea what you're looking for, you can find it in Menlo Park. Free shuttle service to area shopping centers is available for seniors. Convenient parking can be found throughout the city.

Restaurants
Menlo Park dining options are influenced by the Spanish and Mexican cultures of the city. These restaurants showcase the many communities that make up the city. You'll find savory steaks, delicious Italian samplings, exotic and tasty Japanese and Chinese offerings, traditional Spanish and Mexican dishes, and good old-fashioned American cuisine.


Here's a sampling of the variety you'll find in Menlo Park's dining options.
Flea Street Cafe

— Traditional California dining selections are found on the menu here.

Cafe Borrone

— An ideal spot to grab a quick bite for breakfast or lunch, you'll find plenty of local charm here.

Menlo Tavern

— Most menu selections are made with local ingredients at this delicious neighborhood eatery.
Carpaccio

— Cozy and comfortable, you'll find plenty of authentic Italian selections on the menu. The antipasto casalingo is highly recommended!

Cook's Seafood

— From fish and chips to a delicious Louie salad, everything on the menu is fresh and exceptionally prepared.
Nightlife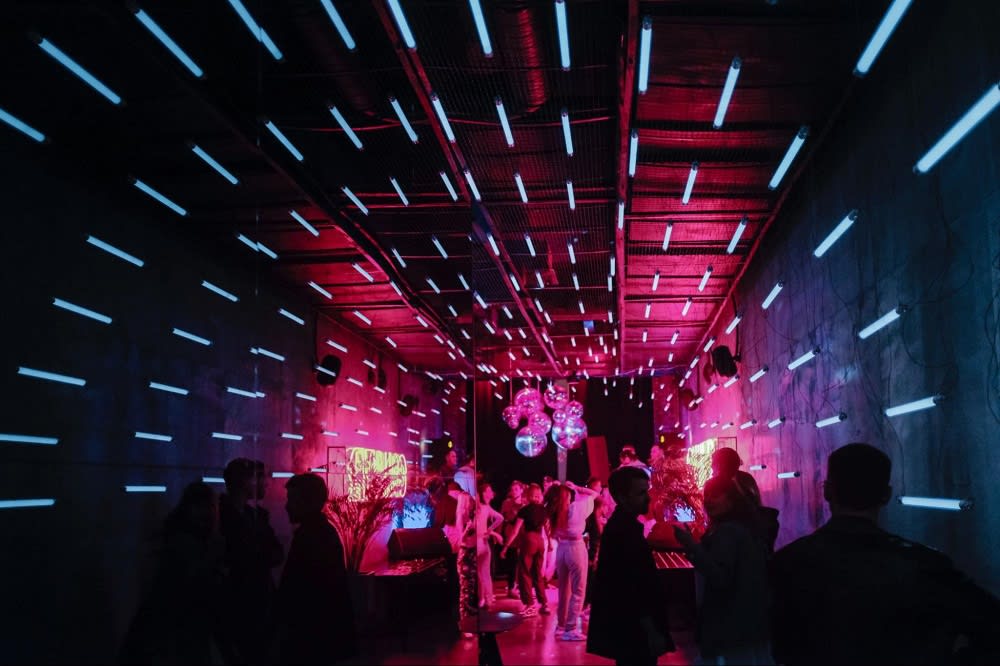 New York City may be the city that never sleeps, but Menlo Park has a thriving nightlife to keep the action going when the sun goes down.
Are you in the mood for a concert? How about a night out dancing? Maybe you're looking to grab a bite to eat while enjoying some local bands or a place to kick off the weekend with some friends.


Whatever your pleasure is, you'll find plenty of choices throughout the Menlo Park area. Make a dinner reservation at
Angelicas
and enjoy a delicious meal as a live band performs.

Neighborhoods
Menlo Park comprises many neighborhoods, each with a unique style and charm. The City of Menlo Park has been designated as a
Tree City USA community
— an honor earned by the more than 10,000 trees scattered throughout local neighborhoods.
The lifestyle in Menlo Park is enjoyable, and it is a good place to grow your career, thanks to its low unemployment rate. Menlo Park has a good transportation system, making any Menlo Park neighborhood a convenient location for work and play.


The neighborhoods in Menlo Park are:
Allied Arts/Stanford Park
Belle Haven
Central Menlo Park
Downtown Menlo Park
Fair Oaks
Felton Gables
The Willows
Investing in Menlo Park real estate
Menlo Park real estate is generally a significant investment. Homebuyers in Menlo Park are best served by retaining a well-known and regarded realtor familiar with the area to facilitate their purchase.


Considering the increased numbers of homes being offered at reduced prices around the Bay Area and the confusion of real estate markets in recent times, homebuyers need to maintain a working relationship with a skilled and practiced realtor.


Contact
Elyse Barca
today if you are interested in investing in
Menlo Park real estate
. As one of Silicon Valley's most sought-after realtors, Elyse can help you find a property that's perfect for you.