Snugly fitting into San Mateo County's eastern edge like the perfect end piece of a jigsaw puzzle, Menlo Park is the linchpin of California's Silicon Valley. The city is ringed by other tech-driven communities like Palo Alto, Redwood City, and Stanford University.

Highly educated and filled with an ambitious, aspirational population, Menlo Park is the home of Facebook and where Google's founders first launched their business from a friend's garage in 1998.

As one might expect from the heart of the nation's tech industry, real estate in Menlo Park is ultra-competitive. The median home price here is $2.6 million, and homes will often sell at 5% above the list price. The most desirable properties can go for double the median value.

And Menlo Park homes don't sit long on the market, either. Once listed, many properties transition to pending in just over a week. Some properties are bought and sold with barely a mention on the MLS.

For buyers and sellers alike, real estate transactions can become a dizzying affair.

Between buying the right home for the right price or getting the most from a sale, Menlo Park can be a difficult market to navigate. Having a seasoned professional at your side — an advocate representing your best interests — is critical to a successful transaction.

So if you're ready to secure a new home, or if it's time to move on from your current one, let's explore five reasons — two for buyers, two for sellers, and one for both — to work with a Menlo Park realtor.


For Buyers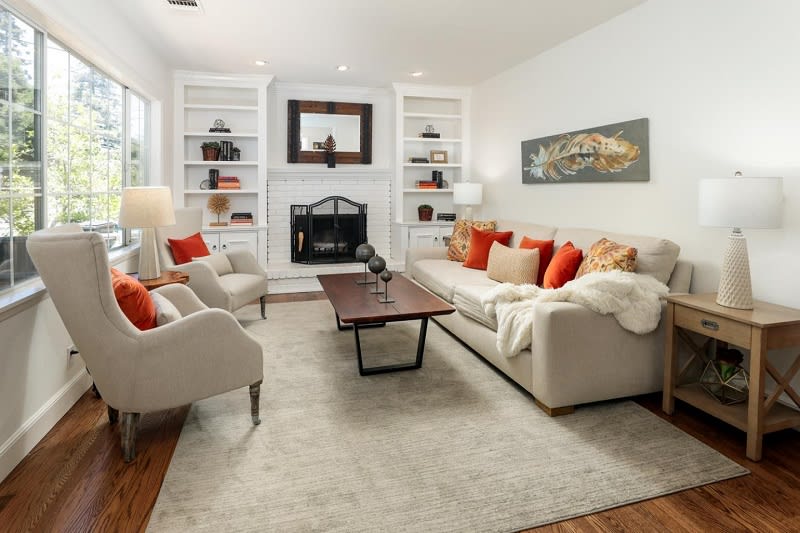 Are you ready to land the perfect Menlo Park home but unsure of where to start? A realtor well-versed in the Silicon Valley real estate scene can help you filter the noise and limit the stress that comes with finding a new place to live.
Local Insight
At first glance, Menlo Park is a relatively small property market. With roughly 35,000 residents, it's one of the smallest cities in Silicon Valley. But the city's central location often means competition for housing comes from well beyond its borders.

It's a huge benefit to have a local Menlo Park insider working for you — a professional who isn't just well-versed in the city's luxury housing scene but is also a resident and community member.

To aid you in finding the right home, a top Menlo Park realtor can bring vast knowledge and timely information to the table, including:

◾ Stats on significant employers and employment centers, both inside and surrounding Menlo Park
◾ Information about Menlo Park schools, both public and private
◾ Zoning codes and local ordinances
◾ The best places to be if you're young and single, want an active lifestyle or are looking for a great area to raise a family
◾ Menlo Park hotspots including favorite restaurants, popular cafes, and energetic clubs, or relaxing parks and recreation sites
◾ Pros and cons of Menlo Park neighborhoods
◾ Home purchase history in specific communities, and which areas may be on the rise or those cooling off
◾ Pricing data that includes if a home is listed competitively is a rare find or if a seller is overstating the home's value

The best Menlo Park buying agents are here to help you. Their mission is to ensure your home acquisition process is productive, well-informed, and an enjoyable experience.
A more streamlined approach
Although it may not garner the press of Palo Alto, Mountain View, or Cupertino, Menlo Park is one of Silicon Valley's most dynamic cities. Finding the right home in a top neighborhood can prove a surprisingly complicated task.

Consider that Menlo Park is actually a collection of 12 distinct neighborhoods, including:

◾ Allied Arts
◾ Belle Haven
◾ Downton Menlo Park
◾ Felton Gables
◾ Linfield Oaks
◾ Menlo Oaks
◾ Sharon Heights
◾ South of Seminary - Vintage Oaks
◾ Stanford Hills
◾ Suburban Park - Lorelei Manor - Flood Park Triangle
◾ The Willows
◾ West Menlo Park

Each of these neighborhoods possesses its own vibe and community aesthetic. There's no doubt you'll find more than one community that appeals to you.

This is where your Menlo Park realtor fulfills their most crucial task — narrowing down all the options the city has to offer and helping you identify the location best suited to your needs.

An experienced realtor can guide you to the areas where your real estate dollars will go farthest. They'll find the home that can meet everything you're seeking — proximity to great schools, near the best shopping and dining experiences, a house with historical significance, or that extra entertaining space.

Most importantly, your realtor simplifies what could otherwise be a complicated process. They take your home-buying desires, your budget, and those sometimes hard-to-quantify intangibles and deliver you the lifestyle you've been dreaming of.
For Sellers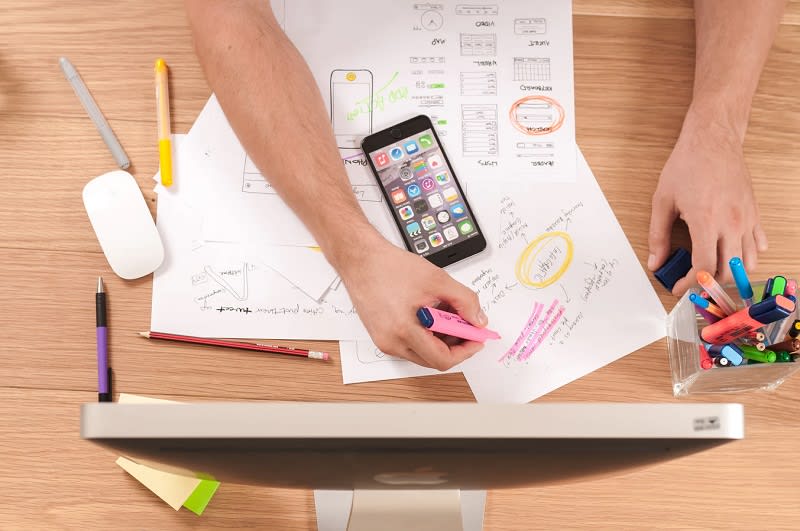 When it comes to listing and selling a Menlo Park home, your needs are a bit different. You want the most from your investment but want a deal done quickly and without interfering with — or delaying — your plans.
Experience
When it comes to selling a home, a realtor's most valuable asset is their experience. The insight gained from every past transaction will provide you peace of mind, knowing that your listing is in excellent hands.

Though the sales process is at times a long, drawn-out affair — from accepting and reviewing offers to negotiations, assessments, inspections, and appraisals — a savvy realtor ensures you're prepared for the paperwork and will help you face the ups and downs of a sale with confidence.

Realtors have access to various expert data points that inform their recommendations, such as Menlo Park's historical sales, current comps, and listings, as well as sub- and primary market conditions across Silicon Valley.

They'll know which suggestions to make — or the people to hire — to prepare and stage your home to maximize its value.

Years of market experience give realtors the insight necessary to suggest a competitive list price that will generate the most interest and get you multiple competing bids.

And, regardless of Menlo Park's market conditions, the best agents have an acute awareness of how to position and advertise your home, drawing in qualified buyers with deep and motivated pockets.
Plus, expertise gained from countless negotiations is invaluable in knowing when to counter or when to hold firm.

Ultimately, a realtor's expertise translates into a home that commands the value it demands and a listing that doesn't linger on the market. An agent's choices will be driven by their years of experience and their desire to represent you and your best interests.
A weight off your shoulders
Just as a realtor can help simplify the home search process for buyers, they can also make the daunting task of listing and selling your home less cumbersome.

Even in fast-paced markets like Menlo Park, where demand is exceptionally high, and homes are under contract just days after hitting the market, the listing process can still take several months. There is a considerable amount of preparation that goes into landing a huge sale.

Consider everything a seller must do to ready their home:

◾ Compile and organize presale documents
◾ Schedule a pre-listing inspection
◾ Choose contractors for presale repairs, touch-ups, or improvements
◾ Clean, declutter, and depersonalize
◾ Hire a stager, photographer, or even a web developer
◾ Research comparables and determine the home's place within the market
◾ Host an open house or coordinate individual home tours for prospective buyers

Selling can be a huge undertaking, especially in a high-stakes market like Menlo Park.

Taking care of these matters efficiently is where a well-versed realtor truly shines. They coordinate many of the more time-consuming tasks and can advise you on how to approach those under your control (cleaning and decluttering, for example.)

Most critically, they concentrate on selling your Menlo Park home so you can focus on your future.
Crossing the finish line
Our final reason to work with a Menlo Park realtor is simple — they'll guide your Menlo Park transaction, buying or selling, through to the end.

When a home goes under contract, the buyer and seller hop into the same deal-making boat. Both parties need to traverse the often-rough waters of closing a deal.

A representative on each side of the table can help keep those waters calm.

Realtors serve as a liaison between lenders, engineers, contractors, and trade specialists — Anyone or anything necessary to see the deal through.

They ensure that everyone gets the most from the deal. An experienced realtor will lead coordinating inspections and appraisals, offers and counteroffers, and repairs, contingencies, and concessions.

Most importantly, your Menlo Park realtor is there to make sure you — the buyer or the seller — walk away happy. They want to get you a deal you're confident in and one that allows you to move on to the next chapter of your life.
Ready to explore the best of Menlo Park real estate? Or is it time to sell your Menlo Park property and move on to your next great adventure? Contact Elyse Barca today to start your home-buying or selling journey. Elyse's years of experience and expertise will guide you through Silicon Valley's luxury real estate market and ensure your transaction is a resounding success.